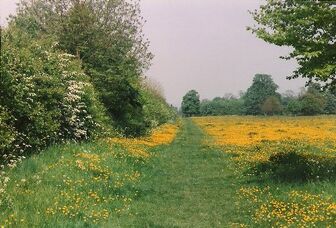 Malling online is a community website for the communities in and around West Malling, including: Addington, Birling, East Malling and Larkfield, Kings Hill, Leybourne, Mereworth, Offham, Ryarsh and Trottiscliffe.
It began, February 2009, as a social networking website, attracting 23 members in its first 17 months, connecting people, enabling us to share information and ideas to build a better sense of community. [1]
Following the announcement (summer 2010) from the social network host of plans to phase out free site hosting, much of the information has been transferred to this wiki.
Malling online follows on from Malling Action Partnership's, Market Towns Initiative 'health check'. It is intended to complement MAP's action plan, including MAP's proposed community magazine. The health check document and any other relevant MAP information, originally included in the Sustainable Community Action (SCA) wiki have also be copied into this wiki.
Interwiki links
Edit
Communities online UK SCA

References
↑ "The future is social. We want to be more connected, to be in relationship, and in purposeful community. It is a core human need." theideahive.com November 16, 2009