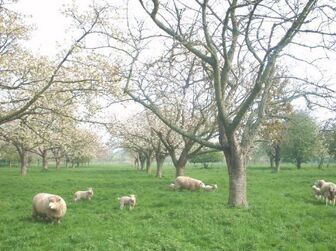 Volunteers needed
Edit
Norman Road, West Malling
10 am - 12 noon
November 2010
13, Saturday
27, Saturday
December 2010

Meet us by the container near the mixed woodland. Tools provided or bring your own if you wish. Strong shoes or wellies essential.

Macey's Meadow advisory committee is formed of volunteers who manage the activites of the Maceys Meadow volunteers. They have been responsible for the clearance,hedge laying, tree planting, fencing, pruning and mowing of the 20 acre site which is the subject of a Countyside Stewardship Agreement. BTCV group involvement with Macey's Meadow, and tree planting in the town. Medway Valley Countryside Partnership also involved in hedge laying and training in hedge laying projects on Maceys Meadow.

External links
Ad blocker interference detected!
Wikia is a free-to-use site that makes money from advertising. We have a modified experience for viewers using ad blockers

Wikia is not accessible if you've made further modifications. Remove the custom ad blocker rule(s) and the page will load as expected.