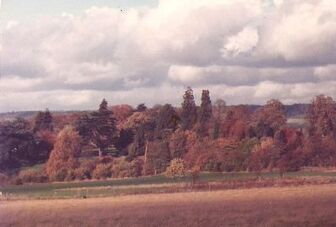 Parks, conservation, protection and reserve areas
Edit
National Park = NONE, but Manor Park is designated as a Country Park
Area of Outstanding Natural Beauty
West Malling has no areas designated as of Outstanding Natural Beauty
Heritage Coast
West Malling has no coastline
Number of Conservation Areas
There are three Conservation areas in the Parish; one covering the majority of the nucleated town, and two others covering the hamlets of New Barns, Lavenders Road, and St Leonard's, St Leonard's Street.
The West Malling Conservation Area as described in the November 2002 booklet published by the Planning & Engineering Services of Tonbridge & Malling Borough Council contains the following Sub Areas
The Historic Town Centre
The Abbey & Monastery
The area containing the Old County (Cricket) Ground
Police Station Road & Frog Lane
Douces Manor
Malling House and the Hermitage
St Leonard's St & Tower
Number of RAMSAR sites (international bird conservation areas)
Number of special protection areas = NONE
Number of special areas of conservation = NONE
Number of National Nature Reserves = NONE
Number of Local Nature Reserves = NONE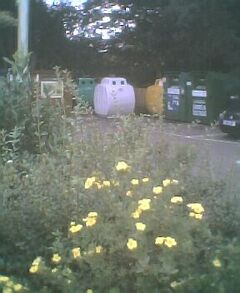 Sites of special interest
Edit
Number of Sites of Special Scientific Interest = NONE
Number of sites of importance for nature conservation = NONE
Number of listed buildings/scheduled ancient monuments
The Town Malling Walk identifies 22 buildings and points of interest, many of them listed.
The 22 in the walk are
St Leonard's Tower
Douce's Manor
St Mary The Virgin Church
Church House
Tudor House
The Old Vicarage
Forsters & Wisteria House
The Farmhouse (formerly The Bear Pub)
The 5 Pointed Star Pub
Mackenzie's (pre-Tudor)
The Colonnade malt loft part medieval
King Street original drovers route thru West Malling
Village Sign & Hope Statue
The Bull Pub & Town Hill part 14 century farmhouse
The Bakery Restaurant 15th Century House
Baldock's Shop medieval
Assembly Rooms 18th century (Sylvesters Restaurant)
The Swan Pub 17th century Inn
Malling Abbey dating circa 1090
The Cascade – 18 / 19th century water feature
Went House – Queen Anne House
Mill Yard and Craft Centre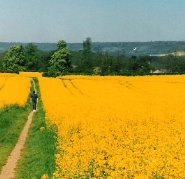 Footpath, bridleways and trails
Edit
Number of footpaths
Numerous traditional footpaths exist from West Malling to Offham; East Malling; Ryarsh; Teston etc
Number of bridleways – 2 in West Malling and a network between Kings Hill/Offham/Mereworth, additionally there are restricted byways around Manor Park and at Tower Farm.
Number of National Trails
NONE, but 3 or 4 local trails documented
Number of cycle paths
There are no cycle paths in the West Malling area at present although it is understood that one will be designated from Kings Hill to West Malling station along the A228 route
Number of byways open to all traffic - None